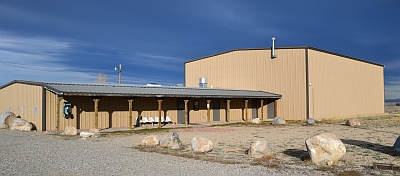 ---
Our purpose is to provide recreational alternatives for the residents and property owners living in and around Clark and Pioneer, Wyoming in Park County, Wyoming.
---
Did you know that the Rec Center is open for walking in the winter?
Walking improves cardiovascular health.

Walking prevents and improves pain from Arthritis. Walking actually lubricates knees, hip joints and strengthens the muscles around those joints, reducing the strain of those joints.

Walking is one of the easiest exercises to become a part of your lifestyle.

Walking improves your mental health. More...
Take a look at the new News page, current info in a newsletter-like format!
Check the Events page calendar for info about upcoming events! Hover over any individual event with your mouse to see a detailed description.
- 55plus Dinners for friends of any age! We don't card you at the door!
- Canyon Cards
- Zumba
- Yoga
- Senior Game Day
- Bible Study
We would like to feature monthly stories or articles written by members of our community! Submit your writings to coordinator.cprc@gmail.com.
The photo gallery is a place for community members to showcase their Clark,Wy photography. Submit your photos by emailing them to coordinator.cprc@gmail.com. Photos do not need to be professional quality. All photos are welcome.
To reserve this facility for your activity or event please see the Reserve page of this website!
How to find us...
Come to Edelweiss Corner on Highway 120 and turn toward the mountains on Road 1AB. The Center is 4.5 miles from Edelweiss on the north side of the road, 321 Road 1AB, just before the turnoff to the Clark's Fork Canyon, across the road from the Clark Volunteer Fire Department building.